Furnace Repair

in Lynnwood

During the cold Lynnwood, WA, winters, your family relies on the furnace for warmth and protection. For this reason, it's essential to get your furnace inspected by a team of professionals. 
Just like your vehicle, your furnace needs routine maintenance to run properly. By ignoring furnace-related issues, you risk a breakdown during a snowstorm, higher utility bills, and poorer air quality.
For all of your heating service needs, count on the team at CM Heating to get hot air blowing back into your home in no time. Whether you want an inspection to ease your anxiety or suspect your furnace needs a repair, give us a call today.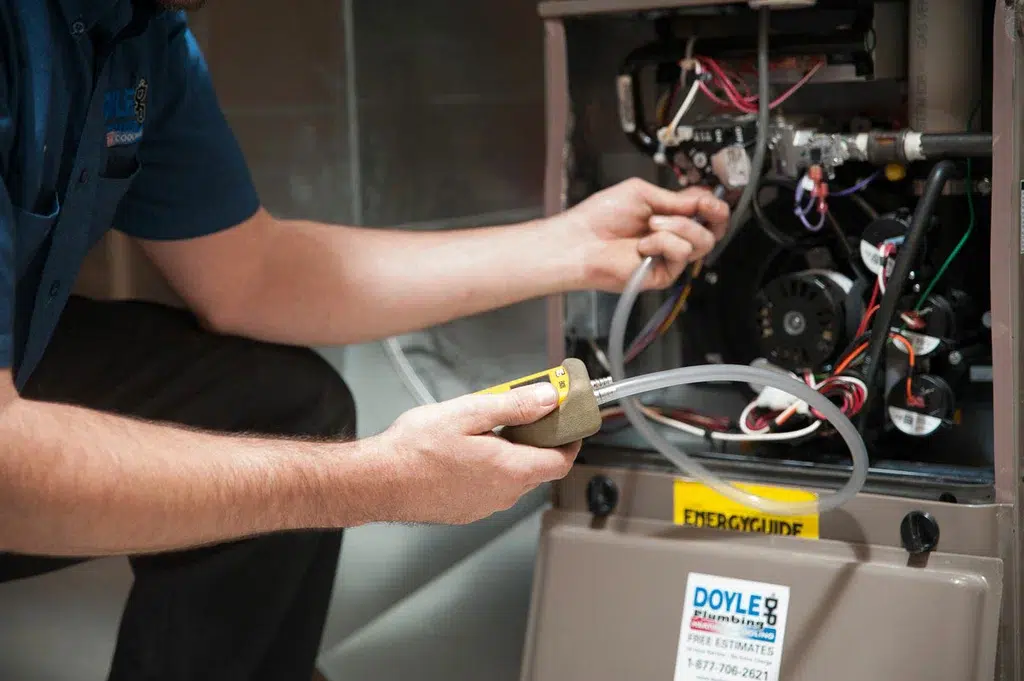 Choosing the Right Furnace Repair Team
When it comes to repairing your furnace, you need technicians you can trust. Luckily, CM Heating has been serving homes in Washington for over 35 years. That reliable service is the very reason why we're a top-rated HVAC contractor.
With more 5-star reviews than any other HVAC company in the region, along with countless accolades from the local community, CM Heating is a household name you can rely on.
How to Know You Need Furnace Repair in Lynnwood, WA
If your furnace breaks down, the repairs are often more expensive if you've let a problem sit, rather than addressing it right away. 
With this in mind, let's discuss the most common reasons why your furnace may malfunction.
Other Furnace Services We Offer
1. Insufficient Maintenance
If your furnace isn't inspected annually by your local HVAC technicians, your furnace may be at risk. Even if your furnace is heating your home correctly, there may be underlying issues such as a clogged filter or worn-out components.
When these issues are ignored, it can ultimately lead to a complete system breakdown.
Routine maintenance prevents costly repairs from building up and increases the longevity of your furnace. With the right tune-up, your furnace will run more efficiently, which can even lead to lower energy bills.
2. Thermostat Calibration Problems
It's common for thermostats to fall out of calibration after they've been used for a long period of time. Fortunately, one of our HVAC technicians can repair it quickly. If you need it, we can even replace an old thermostat with a newer digital one.
In fact, many homeowners in Lynnwood, WA, choose to install smart thermostats. These devices can give you even more control and convenience. Give our team a call if you need to calibrate your thermostat or upgrade your existing one.
3. Burner and Pilot Light Issues
Your furnace may stop working because of a failed pilot light regulator. Problems can also arise when the gas lines are leaking or clogged. If this occurs, reach out to our team immediately to prevent a hazardous situation.
How can you know there's a problem? If you notice orange flames instead of the standard blue flames on the burners, they are probably contaminated by dust, soot, dirt, or condensation. Our techs can inspect your furnace and get the problem fixed fast.
The ductwork system is designed to bring warm air from the furnace into each room. However, when ductwork becomes disconnected or leaks, your furnace will work harder to try to heat your home. Ductworks with a significant accumulation of dust and grime can negatively impact your home's indoor air quality, too.
Over time, components such as the blower motor, fan, and limiter switch can break down. When this happens, your furnace may not be able to operate properly until these parts are repaired or replaced by an HVAC professional. While you may not know why your furnace has stopped working, our experienced techs can find the source of the problem and get it fixed.
Trust the Team at CM Heating for Your Furnace Repairs
When it comes to heater repair services, no team gets the job done like CM Heating. Our goal is to get your furnace back to proper working order right away.. Contact CM Heating of Lynnwood, WA today!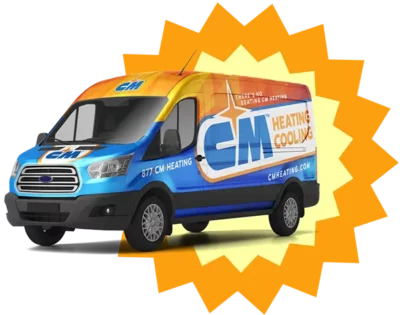 Based in Everett,
CM Heating

proudly serves Snohomish County, WA, North King County WA, and Skagit County, WA