Furnace, Air Conditioning, Heatpump Services
in Alger, WA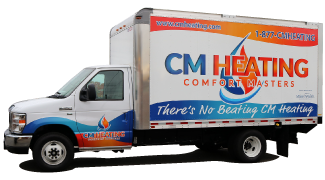 Furnace, Air Conditioning, & Heat Pump Services in Alger, WA
The peace of mind you get from hiring a professional HVAC company in Alger can make your life smooth and comfortable and does not need to cost a fortune. We specialize in installations and repairs of furnaces, air conditioning units, heat pumps, and everything in between.
If you are not feeling that comfort yet, you need to contact CM Heating at 1-866-880-8777 to take care of all your HVAC Services.

Financing

for Qualifying Applicants
Click here to apply for financing today!

Click here to take advantage of our specials, offers and savings today!
Furnace, Air Conditioning, & Heat Pump Services in Alger, WA
We spend a lot of time in our homes. It's our comfort zone, the place that we use to relax with our loved ones. Watching a movie, preparing a meal together, or even playing board games are just some of the fun activities we can do with our family indoors. Some of us go one step further and earn a living from the comfort of our homes. A pleasant working environment is a key to high productivity. Therefore, our home needs to be at the right temperature all year round. 
Look no further for all HVAC services in Alger, WA. Call CM Heating at 1-866-880-8777 for all your central heating installations, replacements, and repairs. If you have an existing system in your home that needs maintenance, rely on us for top-rated tune-ups and services. 
Central & Ductless Heat Pump Installation
Having a reliable AC unit that is affordable and almost completely carbon-free is not a fantasy. You could have a central heat pump system just like that, installed in your home by one of our expert technicians. We are proud installers of American Standard central heat pumps. We also do all heat pump repairs and heat pump tune-ups. Contact us now for more information. 
Mini-Splits Installation 
If you are familiar with HVAC systems, then you may have heard that mini-split heat pumps were not always very effective heating systems in a home. With the ever-developing technology in HVAC systems, mini-split heat pumps have come a long way to be what they are today. A mini split heat pump is perfect for both residential and commercial installations. They are both cost-effective to install and use little energy to operate effectively. A mini split unit is capable of zone control, which allows you to heat or cool one particular room if you choose to do so. In fact, they have become quite a popular choice for central heating. If you live or work in Bow, and need a great heating and cooling system, consider a mini-split heat pump for your home.
Summers are temperate and dry but certainly shorter than we'd like. From late October to May the seasons are more damp with cold nights and cloudy days.


 Arlington,WA Customer Reviews
4.9/5

Central & Ductless Heat Pump Installation
A heat pump can distribute hot and cool air throughout your home without using a lot of energy. It's a great way to lower your carbon footprint, as well as save money on utility bills each month. We are proud installers of American Standard central heat pumps. Contact us now for more information.
Mini-Split Heat Pump Installation 
A mini-split heat pump has long had a reputation for not being an effective HVAC system. As times have changed, mini-split installations have become one of the more popular systems for many home and business owners. Great for both residential and commercial buildings, a heat pump will allow you to maintain the temperature at a low cost.
Furnaces
A furnace is a highly effective way to heat your home during the cold months. CM Heating also specializes in the repair, maintenance, and tune-ups of furnaces. We service all major brands and have many years of experience with all types of HVAC services. Contact us now for all your HVAC needs. 
Furnace Tune-Up & Maintenance 
A furnace tune-up may be just what your furnace needs to operate the way it did when you first installed it. After many years, your furnace collects dirt and dust that needs to be cleaned, and moving parts need lubrication to be applied. Often electrical connections are not as tight as they used to be, and gas pressure is low. These are just some of the checks that are done when you hire a licensed HVAC technician to do a tune-up.
Furnace Installations 
If you are still piling on blankets and sweaters to keep warm on those cold days, you need a heating system. A heating system can make your home comfortable, and your place of business more productive. Call CM Heating for residential and commercial furnace installations or furnace replacements. We install only the best brands in the industry. 
Furnace Repair 
Keep your furnace in good shape and working properly by repairing it when necessary. Furnace repairs help to lower your monthly utility bills and can extend the lifespan of your unit. If your unit is running with damaged components, you have a safety hazard in your home. Regular furnace repairs also help your furnace, not to overwork.

Schedule Furnance Service

Reliable AC Services in Alger
Central Air Conditioner 
Air conditioning can make your home a great place to be in summer. Making the right choice in what type of unit to install can benefit you and your family. CM Heating specializes in AC installations, repairs, and maintenance. We use only the highest quality products in the industry, such as American Standard and other leading brands. 
AC Tune-Up and Maintenance 
CM Heating provides top-quality HVAC services in Alger at an affordable rate. Making sure that your air conditioner is maintained regularly can lower your energy consumption as well as extend the life of your unit. Tune-ups are effective in allowing your air conditioner to operate effectively and safely. 
AC Installations 
Making an informed decision can be tough when considering the many options for air conditioning. With our homes being different and our needs being unique, it is important to speak to a technician that has experience with HVAC services. Contact us for more information on a suitable AC unit for your home. 
AC Repair 
When you keep your air conditioning unit in check, your home becomes environmentally friendly and economically sensible. By calling for AC repairs when necessary, your unit uses less energy to cool your home while not overworking itself and causing further damage to other components. Always hire a professional technician to AC repair your cooling system. 
Central & Ductless Heat Pump Installation 
American Standard heat pumps are some of the best AC units in the industry and that is why we are proud to install them. A heat pump is an effective method to heat your home and save money on utility bills each month. A central heat pump installation can be simple, quick, and cost-effective. 
Heat Pump Repair and Tune-Ups 
Repairing a heat pump does not have to be costly. If you hire a professional for all your heat pump repairs, you can extend the life of your unit and lower your monthly running cost. Heat pump tune-ups are also effective at extending the lifespan of your unit. 
Mini-Split Heat Pump Installation and Repair
A mini-split installation comes with a ton of benefits for you and your home. By having a zone control capability, you will be able to heat or cool each room in your home as needed. A mini-split heat pump is also an economically effective HVAC system as it does not use a large amount of energy to function and does not cost a lot to install.
The Best HVAC Services in Alger, WA 
CM Heating has been servicing HVAC systems for many years. We have many loyal customers that have been satisfied with our workmanship for a long time. When you call us, you are not only hiring a professional technician, you are ensuring the well-being of your home, as well as the safety of your family. 
Call us at 1-866-880-8777 for reliable HVAC services in Alger, WA, for your home or

Geneva requires permits and inspections for most mechanical work done within the city. We work closely with Geneva ,WA inspectors to obtain all proper permits for our work. Learn more about the
city permit requirements
.
CM Heating is licensed and insured to do business in Alger, Washington:
General Contracting License: CMHEAI*095R4
Electrical License: CMHEAMH877DN