Furnace, Air Conditioning, Heatpump Services
in Brier, WA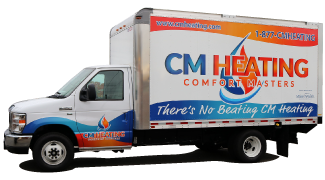 Heating & AC Service Near You in Brier, WA


Financing

for Qualifying Applicants
Click here to apply for financing today!

Click here to take advantage of our specials, offers and savings today!
Midway between our home in Everett, WA and Seattle, WA is Brier, WA. Brier is a western Washington State version of a small town bedroom community. We have worked for generations of homeowners Snohomish County, WA. While a bit inland, Brier, WA is impacted climatically by the Puget Sound. As a result, the comfort needs of local residents require local knowledge and experience to properly satisfy.
As a result of our many years of service to Brier and Snohomish County, we have earned an A+ rating from the Better Business Bureau. View details about us, and the feedback our customers have offered on the BBB website

Ductless Mini-Splits & Central Heat Pumps
Did you know you can own a heating and air conditioning system that is comfortable, reliable, affordable and 98% carbon-free? The power received from Snohomish PUD, our local supplier, is almost carbon-free and heat pump systems like our American Standard central heat pumps and our high-technology mini-split heat pumps from Mitsubishi are a fantastic choice both for you and our environment. What's more, Snohomish PUD offers incentives for both homeowners and business people to help offset the installation of new equipment.
Air source heat pumps used to have the reputation that they were not as effective as a heat source in the northern half of the country. Well, this technology has changed! Heat pumps are a perfect choice for both residential and commercial applications in Brier, WA. They offer very low operating costs, are affordable to install, and are really comfortable to live with.
Mini-split heat pumps have been used around the world for a long time, and in recent years have become very popular here in Brier, WA. They are flexible, with a number of indoor unit configurations and system capacities, and they have unparalleled efficiencies. And you can zone mini-splits so that you only condition the parts of your home or business that you're using now.
We feature Mitsubishi Mini-Split Systems. At CM Heating we believe that working with the largest and most technologically advanced line is your best choice. Our highly trained technicians provide unparalleled replacements & installations, pre-season maintenance, and repair services. Call or click to book your service today.
The other heat pump technology we offer is central ducted systems. Led by the American Standard AccuComfort Platinum heat pump system, we have a central system that is right for you and your budget.
With our long term track record, we are uniquely qualified heat pump specialists. Not only do we service and install American Standard heat pumps in Brier, WA. With our EPA certified techs and fully stocked service vans, we can provide maintenance and repair services for your central heat pump regardless of brand.
For examples of our work and feedback from our past Brier, WA customers click here for mini-splits, or here for central duct heat pump systems.

Furnaces
Natural gas is generally available throughout Brier, WA and available from Puget Sound Energy. As the most traditional heating fuel in Washington State, natural gas equipment is a great option.
With stable low fuel cost and reliable high technology like American Standard gas furnaces, we have installed and serviced hundreds of central heating systems for happy customers in Brier, WA. Click here to view examples of our gas heating work in Brier, WA, and feedback from your neighbors about our work.
If you're a Brier home or business owner and your gas furnace needs repair or maintenance, call CM Heating.
With our factory-trained and licensed service techs, we service all brands and stock the parts needed to address your issues promptly the first time.

Central Air Conditioners
If you are considering a gas furnace you're going to want a central AC system to keep you cool and comfortable. CM Heating both installs and services central AC systems for residential and commercial applications in Brier, WA.
As with gas furnaces, we feature central air conditioning from American Standard. American Standard is considered a national leader in the design and production of the highest quality HVAC systems available.
If you need air conditioning service or repair on any brand CM Heating can help you. We understand and can service any AC system from Bryant to York, and from Carrier to Lennox or Trane. We've got the training and parts needed to help you now.
To learn more details about all of our air conditioning services click here. To take a look at some of our past AC work in Brier click here.

Hearth Products
Gas-fired hearth products are also a specialty of CM Heating for Brier, WA homeowners. While their technology is simple enough to operate effectively without power, our gas stoves inserts offer both beauty and heating security.
With lines like Valor, Heat & Glow and Napolean CM heating offer gorgeous installations and a wide variety of configurations that will complement any decor.

Schedule Service
CM Heating is licensed and insured to do business in Anacortes:
General Contracting License: CMHEAI*095R4
Electrical License: CMHEAMH877DN