AC Replacement &

Installation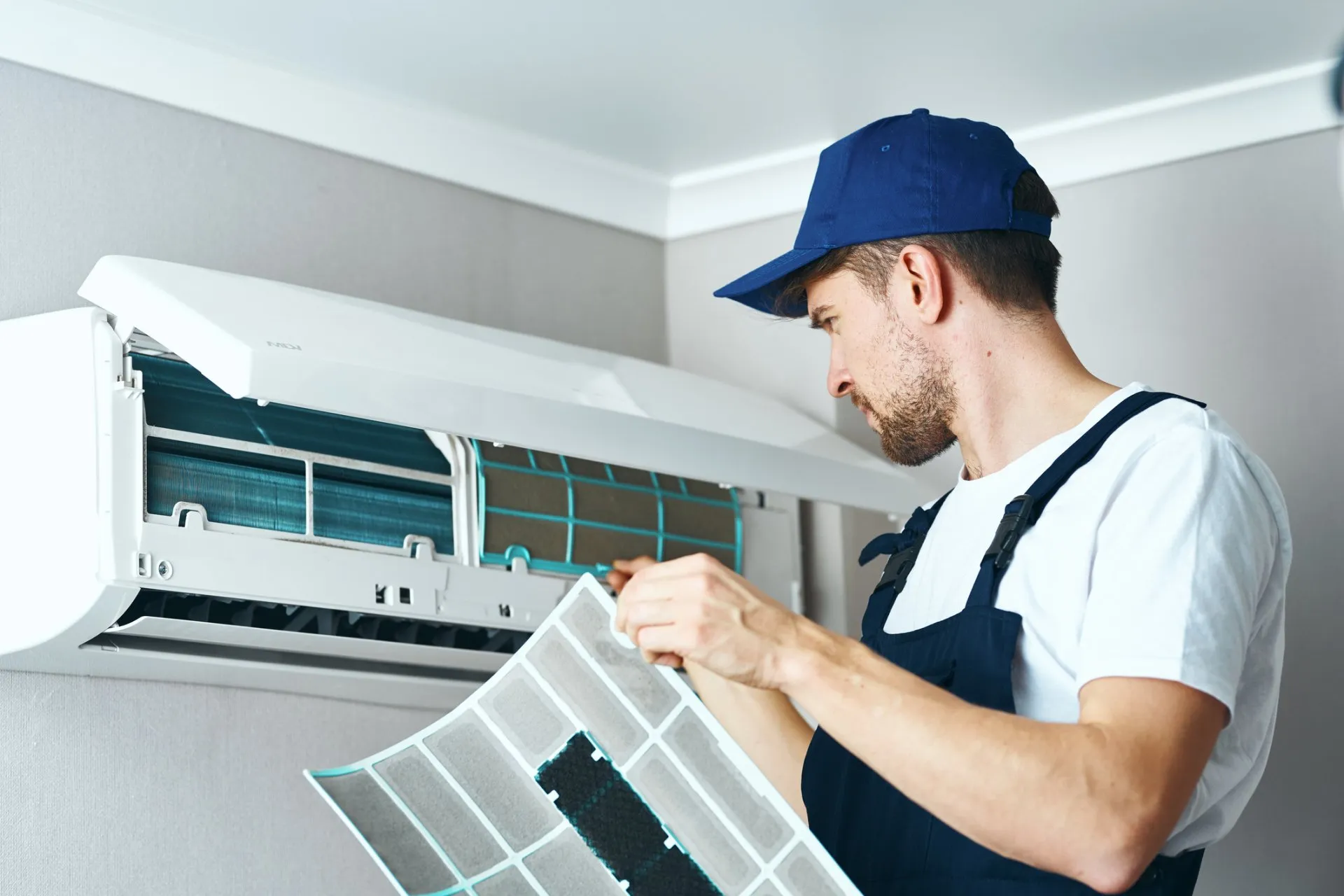 Book AC Replacement or Installation Today
It's important to stay comfortable year-round, and with so many choices on the market today, weighing the options like brand, efficiency, and technology can make for a tough decision. Over the last 10 years, air conditioning technology has come a long way. Today, all major brands offer central air conditioning equipment that is much more efficient, quieter, and more comfortable than anything on the market before.
All major brands offer systems that have a wide range of optional add-ons and price levels. The real difference that you need to consider when choosing a new AC system is installation and local support. CM Heating TM has the AC specialists to help you choose the features you need and will size your system properly. And our EPA certified air conditioning technicians have many years of experience and will make sure your new air conditioning system is installed perfectly.
We install American Standard high-efficiency air conditioners.
Our installation technicians focus on safety, quality, and efficiency. We'll make sure to size your system properly. We'll make sure that your refrigeration piping is installed and insulated perfectly, and that your ductwork is clean, tight and properly sealed. For us, it's not about doing things fast – it's about doing things right.
Signs You Need an AC Replacement
Sadly, most homeowners will hesitate when the time comes for an AC replacement. They usually assume that it is better and cheaper to repair their old unit instead of investing in and installing something new. However, it is often much better and more financially responsible to opt for the installation of a newer, more efficient air conditioning unit.
Here are just a few signs that you need an AC replacement: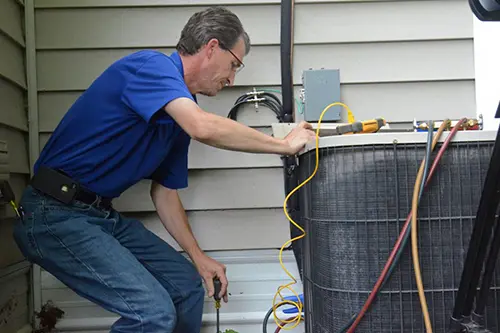 An Aging System
Modern air conditioning units typically last anywhere from 10-15 years with proper care and maintenance. As these systems age though, they do inevitably break down and become less efficient. If your air conditioner is already a decade old and experiencing these issues, the best, most financially responsible decision is almost always to install a new, more efficient unit.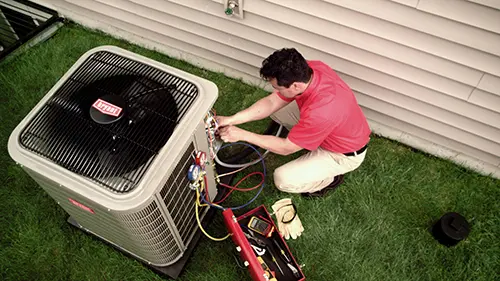 Increased Energy Costs
As air conditioning units age, they lose their efficiency. As a matter of fact, many older AC systems are much less efficient than modern ones from the start. Running older, less efficient air conditioners can add hundreds of dollars to your home's energy bill every month. Replacing an old air conditioner with a new one can save you money on your energy bill and do a better job of keeping you and your family cool, especially in the summer months.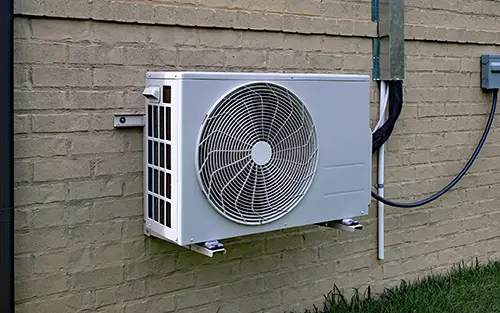 Strange Sounds
If you hear strange sounds or noises coming from your air conditioner or your home's ducts, it can be another telltale sign that your system is running improperly and inefficiently. Strange sounds should never occur with an AC system. If an AC system is properly sized and installed, it should run without any issues, including noise.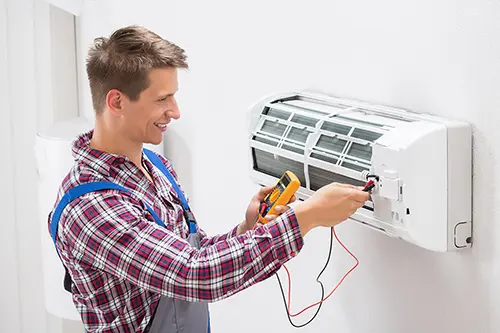 Frequent Repairs
Having repairs done to your air conditioner on occasion can seem unproblematic. Sometimes small repairs are necessary. But, frequent repairs add up over time. If your AC unit breaks down constantly or suffers a major complication or breakdown, it can be extremely costly. In these situations, installing a new air conditioner is a better and cheaper solution in the long run.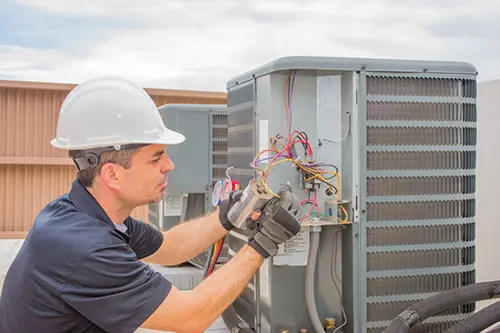 Inconsistent Indoor Temperatures
Another sign that you are in need of an AC replacement is inconsistent indoor temperatures. For example, if your thermostat claims that it is 75 degrees inside your home, but an independent thermometer tells you that it is closer to 85 degrees inside, there is a problem with your AC system. The system should never tell you the incorrect temperature. When it does, it is likely time for a replacement. Another instance of inconsistent indoor temperatures that can be a sign for AC replacement is when your house has different spots or areas with different degrees of coolness or warmth. A mixture of cool spots and warmer spots in a home is another sign that your system requires replacement.
The Benefits of AC Installation with CM Heating TM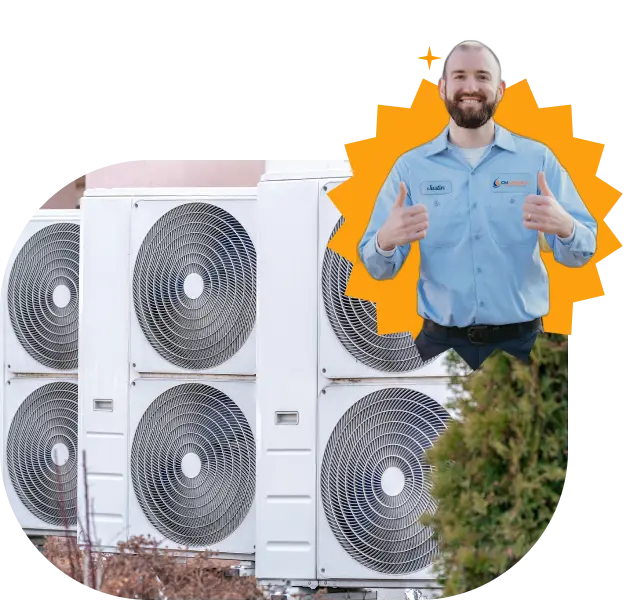 Life with an aged, inefficient air conditioning system can be torture for you and your family. Despite the cost of replacement, the benefits that come from a new AC installation far outweigh the problems of living with an old one.
Some but not all of the benefits of a new air conditioner include:
With these benefits, a new air conditioner can lead to a better, more comfortable home life for you and your family.
Financing Is Available for Qualifying Applicants
At CM Heating ™, we understand that the cost of AC installation can be expensive. For those who qualify, we offer financing options with approved credit through GreenSky and Wells Fargo. Both services have flexible payment plans and competitive interest rates. For more information, visit our financing page.
Contact Us for a Quote Today!
AC replacement can often be intimidating for homeowners. However, replacing an old, inefficient unit or installing one for the first time is the best option for improving your home and your overall quality of life. A new air conditioner can bring you savings, cool air, and peace of mind.
For more information on AC replacement and installation or to receive a quote, contact CM Heating TM today. Our experienced technicians are here to help!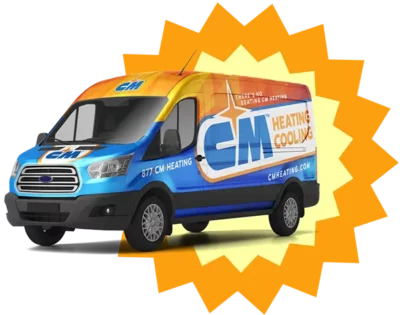 Why trust CM Heating™with your new cooling system?
We've built our family-owned business on referrals from satisfied clients, and are proud to uphold a commitment to superior installation and service..
Our technicians will size your system properly. A poorly sized AC system is the number one reason for dissatisfaction with an air conditioning system. If the unit is too big, you're spending money on equipment you don't need, and your system will be too loud, and will not control humidity properly. And if it's too small, you won't be comfortable on those hottest days of summer.
We prioritize the proper sizing and insulation of the ductwork your new air conditioning system utilizes. CM Heating TM will be around, you can count on us for your seasonal maintenance and repair.
CM Heating TM stocks air conditioning equipment from Trane. If needed we can often complete your installation the next day. Our installation teams are clean, fast and efficient.
New air conditioning equipment is a major investment. Make it a smart investment. Call the professionals from CM Heating TM . Cooling homes in the greater Everett, WA area is our business and keeping our customers perfectly comfortable is our focus.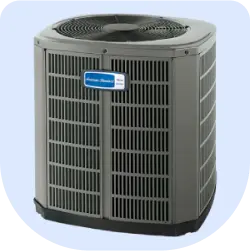 Our AccuComfort™ Variable Speed Platinum 20 Air Conditioner comes with AccuComfort™ technology that allows the system to consistently adjust to run at a more efficient speed to maintain your personal level of comfort. Plus, with up to a 21.00 SEER rating, this A/C system is one of the most efficient multi-stage cooling units on the market.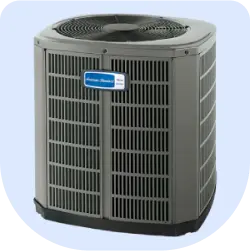 Stay cool. Our AccuComfort™ Variable Speed Platinum 18 Air Conditioning System comes with AccuComfort™ technology that allows the system to consistently adjust to run at a more efficient speed. Plus, with up to 18.00 SEER, this variable-speed A/C is one of the most efficient home air conditioners on the market.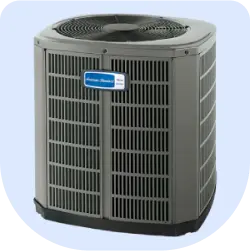 The latest introduction to our air conditioning line, providing homeowners with excellent comfort and savings. The Silver 14's design provides your home with the reliable cooling you would expect from American Standard and the efficiency you require from a new central air conditioning unit.
Based in Everett,
CM Heating

proudly serves Snohomish County, WA, North King County WA, and Skagit County, WA