HEAT PUMP 
Repair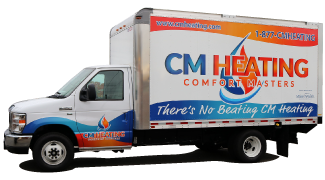 Central Heat Pump Repair in greater Everett, WA area

Financing

for Qualifying Applicants
Click here to apply for financing today!

Click here to take advantage of our specials, offers and savings today!
Is there anything worse than finding out that your central heat pump is just not working properly? CM Heating is your local heat pump repair specialist!
Like your car, even a good heating and AC system may need occasional repairs. When you think there is a problem with your central heat pump in greater Everett, WA area call us or click here.
Our EPA certified heat pump technicians are trained on all major heat pump brands. Our service vans are stocked with all the parts we are likely to need to get your system back up and operating. This mobile parts inventory includes outdoor fans and fan motors, contactors, capacitors, refrigerant, furnace, and air handler controls, transformers, indoor blowers, and air filtration products.
If your central heat pump system is fine today but you want more peace of mind, consider our Energy Savings Agreement. By joining, you'll get a properly maintained system backed by the team at CM Heating, priority when you need service and a 15% discount on any necessary repairs. Click here for details.
CM Heating will get out to your home or business promptly, and there's a great chance we'll have you back up one operating in a single call.
CM Heating provides full-service repair for all makes and models of heat pumps.
Call or click today if are experiencing any of the following issues with your split central heating and cooling system:

System is not turning on or not cooling, or not heating

Indoor temperature too hot or too cold

Some rooms are properly conditioned and some are not

 Indoor coil or refrigerant lines covered with heavy frost or ice

Breaker to the outdoor unit tripped more than once

A vibration or odd noise with the outdoor or indoor unit

Breaker to the outdoor unit tripped more than once

Thermostat not working properly
Other Heat Pump Services We Offer