Furnace, Air Conditioning, Heatpump Services
in Arlington, WA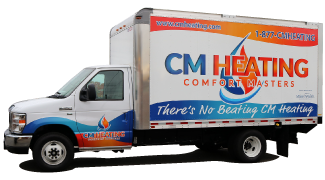 Schedule HVAC Service in Arlington, WA Today

Financing

for Qualifying Applicants
Click here to apply for financing today!

Click here to take advantage of our specials, offers and savings today!
Arlington is in northern Snohomish County Washington and directly north of Marysville, WA and Everett, WA. While settled as a center for both timber and agriculture it has now transformed into a bedroom community for Everett,WA and a local center of commerce.
Summers are temperate and dry but certainly shorter than we'd like. From late October to May the seasons are more damp with cold nights and cloudy days.


Arlington,WA Customer Reviews
4.9/5

Heating Season
CM Heating understands heating. There are three technologies that are both popular and effective tp to ensure comfort and economy throughout the Arlington,WA heating season.
Gas furnaces have been a very popular choice for decades. With natural gas provided by Cascade Natural Gas in the northern two-thirds of the town, and Puget Sound Energy in the South.
Furnaces
While gas furnaces have been used in Arlington,WA since shortly after WWII, today's gas furnaces are more efficient and couldn't be more different than those of our grandparents.
At CM Heating we feature award-winning American Standard Gas furnaces. With efficiencies of up to 97% AFUE, variable speed blowers and staged heating operation these systems are quieter, more efficient and more comfortable than anything you have experienced.
Take a look at the feedback from some of our Arlington,WA furnace customers. And we're not just about
new installations
; rather much of our work is helping Arlington,WA homeowners extend the life of their equipment with proper
maintenance
, and
offering prompt diagnosis and repair
services when something goes wrong.
For more information about our gas furnace services click here. Our licensed and factory-trained service techs are here to help.

Schedule Furnance Service

Air Conditioning Season
Summertime in Arlington,WA is great – summer warm days and cool nights. However many homeowners choose the comfort of central air conditioning. At CM Heating we are air conditioning experts.
We are EPA certified and locally licensed to service and central air conditioning systems to meet the needs of Arlington,WA business and homeowners. Learn more about our air conditioning systems featuring American Standard Equipment.

Year-Round Comfort
The local power company in Arlington,WA is Snohomish PUD. Snohomish PUD offers very attractive programs to promote both central heat pumps and advanced mini-split heat pumps. Heat pumps are a perfect solution for year-round comfort and energy savings. And the power provided here in Arlington is 98% carbon-free: that means it's great for your home and great for the environment.
At CM Heating we offer two major types of heat pump systems: central ducted heat pumps, and mini-split heat pumps.
Ductless Mini-Splits
A growing part of our business is mini-split heat pumps. This technology has been used worldwide since the 1970s, and are increasingly popular here in western Washington State.
Mini-splits have unparalleled efficiencies both for heating and cooling and are available in a range of configurations.
CM Heating Mitsubishi mini-split heat pumps and provides and repair for all makes and models.

Book Mini-Split Services
Central Heat Pumps
American Standard is our premier line for central ducted heat pumps.
A central heat pump is like a traditional air conditioner in that it is connected with refrigerant lines to a ducted air handler or furnace.
Learn more about the installation, service, and repair of central heat pumps in Arlington, WA.

Book Heat Pump Service
However, it is designed with a reversing valve that allows it to operate very efficient in cold months to provide very efficient comfortable heat.
Arlington requires permits and inspections for most mechanical work done within the city. We work closely with Arlington,WA inspectors to obtain all proper permits for our work. Learn more about the
city permit requirements
.
CM Heating is licensed and insured to do business in

Arlington Washington

:
General Contracting License: CMHEAI*095R4
Electrical License: CMHEAMH877DN