FIREPLACE Tune-Ups & Maintenance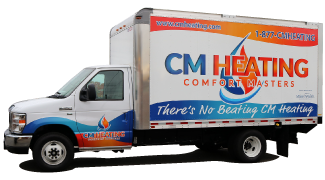 Seasonal Fireplace Cleaning & Maintenance is a Call Away

Financing

for Qualifying Applicants
Subject to approved credit. Click here to learn more!

Click here to take advantage of our specials, offers and savings today!
With years of experience in the hearth products business, CM Heating
TM

knows that it's critical for both proper operation and safety that you maintain your fireplace, decorative gas stove, or gas log set. We offer a 37 point annual maintenance program that is designed to ensure the continued reliable and safe operation of your system. We do a complete examination and cleaning of your fireplace, gas stove, or gas log set.
All major gas appliances, including gas fireplaces, should be serviced annually as recommended by all major gas fireplace product manufacturers. Gas fireplaces are gas-fueled appliances and, as such, can be dangerous- and even hazardous- if not handled properly and if not serviced regularly by a qualified technician.
Carbon Monoxide (CO) is an odorless, poisonous gas formed by a gas furnace or gas fireplace that's not operating properly. Symptoms of carbon monoxide poisoning include headaches, dizziness, drowsiness, nausea, and vomiting. If you suspect carbon monoxide poisoning, or if your carbon monoxide detector sounds an alarm, immediately evacuate the home and call 911 from another location. If you do notice a suspicious odor coming from your gas fireplace, call a qualified service and repair technician promptly.
Other Furnace Services We Offer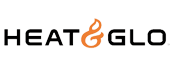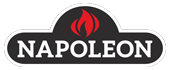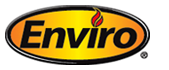 Keeping You Comfortable
CM HEATING TM serves your community. Call or click today to schedule the repair, maintenance, installation or replacement.
Fireplace Tune-Ups & Maintenance
Regular tune-ups and preventative maintenance reduces the need for repair over the life of your fireplace. Fewer repairs mean your fireplace costs less to operate.
Not only that, a properly maintained gas fireplace runs more efficiently for longer, sometimes lasting twenty years or more.
Gas Fireplace Inspection Checklist

Overall inspection of unit


Inspect and adjust glass and seal (for inserts, stoves, and gas fireplaces)


Inspect firebox for signs of corrosion, cracking and integrity


Inspect burner


Inspect vent and termination


Clean pilot assembly


Clean main burner assembly


Clean firebox and glass


Vacuum unit


Set and adjust primary air, pilot light and manifold gas pressure

Check electrical connections

Clean and adjust fan and controls (where appropriate)

Leak test all gas fittings

Reconstruct ember bed

Check log positioning

Check 100% safety shut-off mechanism

Check integrity of venting and firebox system

Check flame and burn characteristics

Check flame control, thermostat, and switch circuit

Operational test once service complete

Book Your Maintenance