MINI-SPLIT 
Replace & Install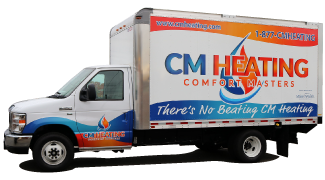 Schedule Mini-Split Install or Replacement

Financing

for Qualifying Applicants
Subject to approved credit. Click here to learn more!

Click here to take advantage of our specials, offers and savings today!
What's the hype over ductless mini-split? Developed with recent technological advancements, mini-splits are simpler to install than traditional HVAC systems, particularly when there is no existing ductwork. Some of our competitors see mini-splits as just a system for add-on rooms or when you can't use ductwork, but at CM Heating
TM
, we see their full potential.
These days, an important objective in building or remodeling a home is to make it as energy-efficient as possible. Mini-split heat pumps have been used worldwide for many years, but have also been rapidly gaining acceptance in the greater Everett, WA area.
Most often mini-split heat pumps are un-ducted or have limited ducting. They can be single zone (one indoor unit paired with one outdoor unit), or multi-zone with 2 – 8 indoor units fed from a single outdoor unit.


24 Hour
Service

Highly
Reviewed

Expert
Technicians

Satisfaction
Guaranteed
Particularly in renovations or new construction mini-split heat pumps are much simpler and less expensive to install because they only require a 3" line run between the outdoor and indoor units. They also offer:
Cleaner healthier indoor air with plasma air purifying technology
Better air circulation with computer-controlled louvers and fan speeds
Custom temperature control with remote controls for each indoor unit, and powerful App-based features to let you interact with your Mitsubishi mini-split heat pump from anywhere through your Apple and Android mobile device
What more, in recent years Mitsubishi has developed several choices for indoor units. So now you can choose between traditional high-wall outlets, or mini-air handlers, recessed ceiling units, or even different color choices.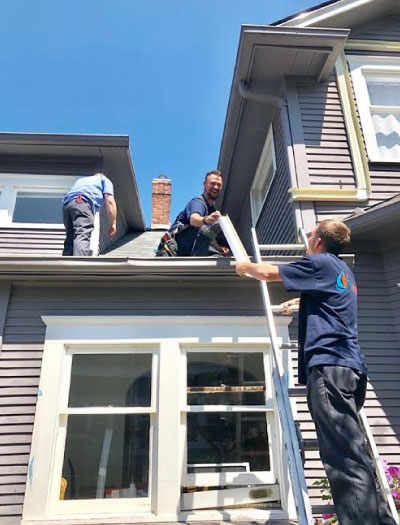 Mini-split systems are a great choice, but you need a company that is properly trained in their use and is fully committed to supporting this exciting new technology.
CM Heating TM is that company. With EPA certified installers, and Mitsubishi factory-trained service tech's, we can help you decide if a new mini-split heat pump is your best choice.
If you decide a new Mitsubishi mini-split is in your future our professional installation and maintenance technicians will ensure that your system is both the ultimate efficient heating and cooling system, but also reliable and effective for many years to come.

Book Your Installation