Furnace Repair in Mount

Vernon, WA

It's difficult to stay on top of the weather in Mount Vernon, WA. If you want to keep your home comfortable no matter what the seasons may bring, you'll need a working furnace.
Older furnaces, poorly maintained, or improperly installed can experience a wide array of problems over time, interfering with their operation.
That's where our team comes in. At CM Heating, we can assess the state of your furnace and help you to get a damaged unit back up and running in no time.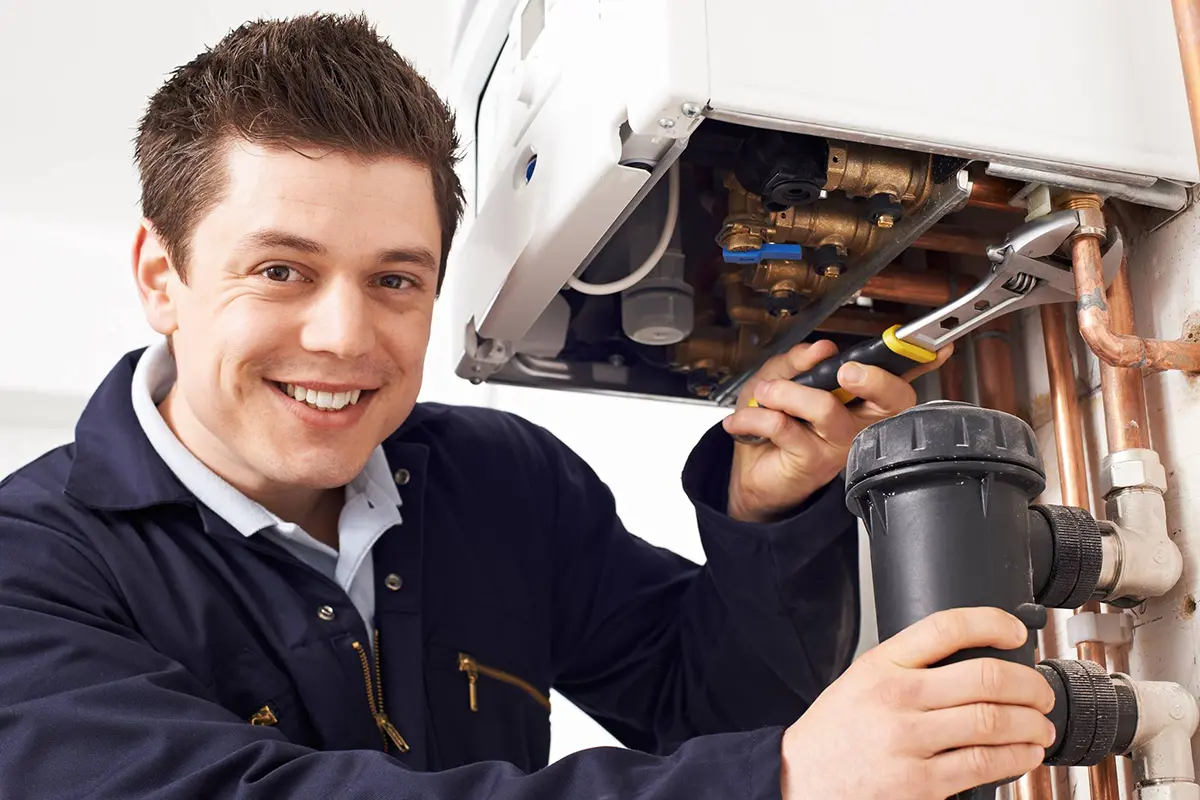 Addressing Common Furnace Problems
If you've never gotten up close and personal with your furnace before, it may be difficult for you to figure out what's gone wrong with your system. When you give us a call, we'll thoroughly inspect your system to determine what's gone wrong and what we can do to get it fixed.
Here are some of the most common issues that call for furnace repair in Mount Vernon, WA: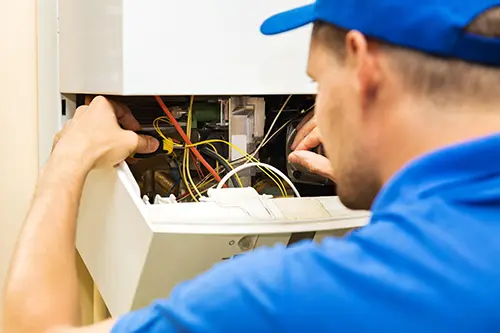 Clogged Filters
Your furnace takes in air from your home and recirculates it through your vents. Over time, your furnace's filters can collect debris. The more dust and dirt there is in your filters, the more difficult it will be for your furnace to do its job. Before long, a clogged filter can cause your furnace to overheat and malfunction.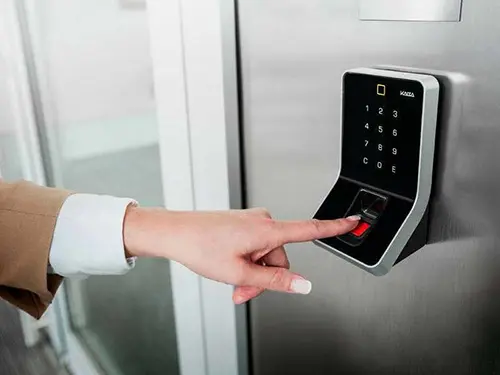 Electrical Malfunctions
If your electrical systems for your furnace malfunction, then your furnace may blow lukewarm air throughout your space. Older furnaces can suffer from broken wires or an invasion of pests. Our team can assess the state of your wiring to make sure that any damage gets cleared away before it becomes a fire risk.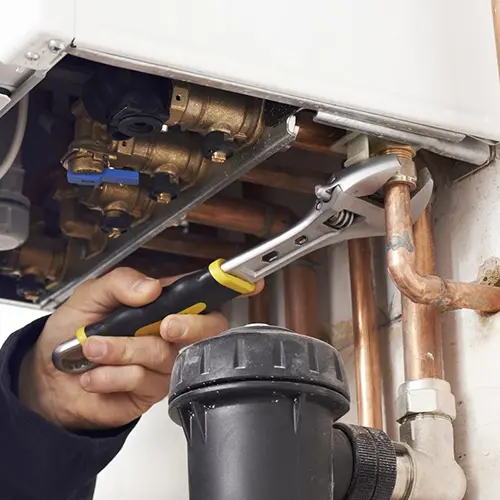 Poor Heating
When there aren't clear outward signs for the heating problems within your furnace, our team will seek to determine whether your problem is based in the system itself or in your ducts. Our thorough inspection process will help us to identify any jams or mechanical failures that may need to be cleared out.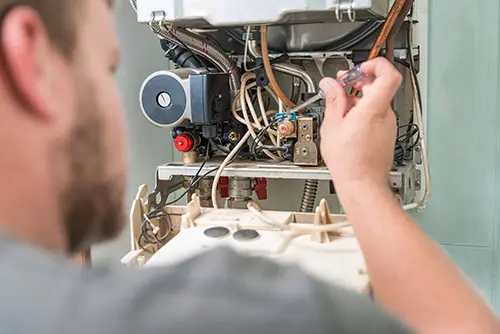 Constant Cycling and Noise
Frequent furnace cycling is often based on a clogged filter. However, your furnace's blower may also have faced unexpected damage. Our team can replace your blower, if necessary while providing you with the backup filters you need to keep your furnace working well in the future.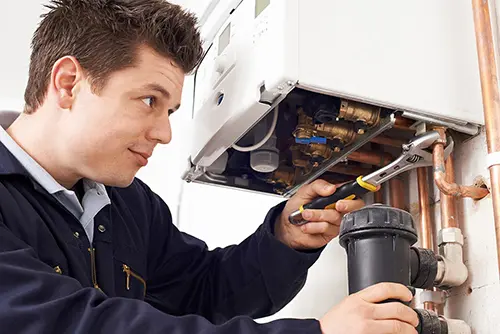 A Malfunctioning Thermostat
The thermostat inside of your furnace helps the system to keep track of the temperature inside of your home. If your thermostat malfunctions, you can face a myriad of problems.

A thermostat that thinks it's too cold in your home can force your furnace to work overtime. A thermostat that thinks the temperature is too high in your home may fail to turn the system on, even as temperatures drop. Your thermostat needs to be in working order if you want your furnace to keep your home comfortable.
The Importance of Furnace Repair
Furnace repair is about more than keeping your home comfortable. The longer you leave damage to fester inside of your furnace, the worse that damage is going to get.
If you're concerned about the cost of repairs, it's in your best interest to invest in repairs while the damage to your system is still manageable. The more comprehensive the damage gets, the more expensive your repairs are going to be.
Investing in early furnace repairs can also help to achieve the following benefits: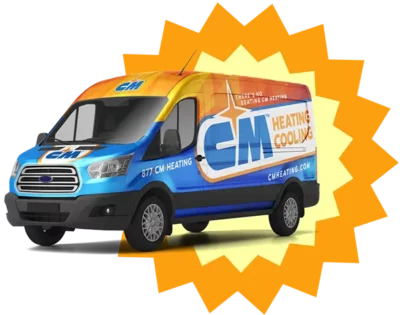 A damaged furnace can still raise your monthly electric bill. A furnace that's constantly cycling, for example, may not blow hot air through your home, but it still requires energy to function.
The longer you let this damage go unattended, the more energy you're going to lose. When that electricity isn't going toward the care of your home, it can feel as though you're sending dollars straight out of the window.
A damaged furnace can be a danger to your home. If you're contending with exposed wiring, for example, those wires may spark and put your insulation at risk. If your ducts are obstructed or damaged, dangerous debris may circulate through your home.
The sooner you're able to repair a damaged furnace, the safer — and more comfortable — your home will be.
Find Furnace Repair Near Me
At CM Heating, we have years of experience in serving Mount Vernon, WA, and the surrounding communities. No matter what kind of furnace damage you're contending with, we'll work through the complexities, providing you with an upfront quote for repairs. Once you're ready to move forward, we'll get to work, repairing your furnace quickly and efficiently.
Ready to schedule your furnace repair? Contact us today for a no-obligation quote!
CM Heating is your local residential air conditioning service specialist. Get in touch with us today to schedule the AC system services. We are ready to help you with your:
If your air conditioning system is acting up or needs to be replaced, call CM Heating today! We can often take care of a repair in a single day and even get your installation started the next!

We are your greater Mount Vernon, WA area AC experts. Schedule with us and have the peace-of-mind that your home will be comfortable again.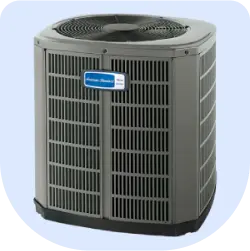 Air Conditioning
Schedule air conditioning service today. CM Heating is here provide any repair, tune-up or maintenance, replacement or new installation. Call or click today to get the furnace service you need.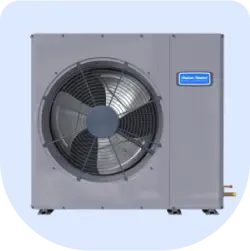 Heat Pumps
Schedule heat pump service today. CM Heating is here provide any repair, tune-up or maintenance, replacement or new installation. Call or click today to get the furnace service you need.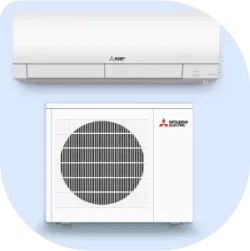 Mini-Splits
Book mini-split service today. CM Heating is here provide any repair, tune-up or maintenance, replacement or new installation Call or click today to get the furnace service you need.
Based in Everett,
CM Heating

proudly serves Snohomish County, WA, North King County WA, and Skagit County, WA