ActivePure Technology
 

Improve Your Indoor Air Quality
Technology
Our proprietary ActivePure® Technology works to continuously clean and protect air and surfaces 24 hours a day.
Your Home
ActivePure® Technology helps create a cleaner, healthier and more comfortable living environment at home, at work, and beyond.
Cleaned Refined
ActivePure® Technology has been described as "The most powerful Air and Surface Purification ever discovered, and the only one its class recognized by the Space Foundation as Certified Space Technology.

What is ActivePure® Technology?
Everyone is increasingly concerned about their potential exposure to allergens, mold, VOCs and air pollutants, and for good reason: allergies affect more and more people, and respiratory issues like asthma continue to be on the rise.
With ActivePure® Technology, you can go beyond traditional air purification systems by not only eliminating stale odors and reducing dust, but actually eliminating harmful contaminants* in the air and on the surfaces of your home.
What can ActivePure Technology do for You?

Purifies air, removes VOCs, and significantly reduces dust particles and odors without using ozone

Reduces exposure to common bacteria and viruses and their effects upon your health and wellness

Protects against allergy and asthma triggering contaminants and respiratory issues which may lead to health problems

Effective against MRSA, E. coli and other illness causing bacteria

Reduction in sick days and the number of common cold and flu outbreaks


Protection from allergy and asthma triggering contaminants


Reduction in respiratory issues


Improved productivity from healthier, cleaner air and surfaces


Protection from illness-causing bacteria and viruses such as MRSA, E. coli, and C. Diff


Feel Better


Odor Control

Sleep Better
Air Scrubber normally $1291
Air Ranger normally $988
Total $2279
Air Scrubber Plus & Air Ranger
---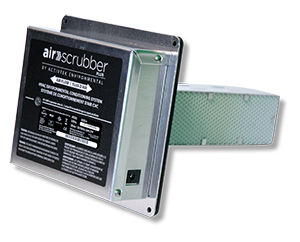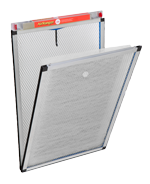 ---
Air Scrubber Plus
ActivePure® Technology that attaches directly to the HVAC system ductwork to remove air pollution, VOCs, surface contaminants, pet dander, odors and dust, resulting in a cleaner, healthier and more efficient home.
Air Ranger
The Air Ranger removes difficult odors and provide an efficiency of 97% for particles down to .3 microns in size. 1" panels fit directly into existing filter racks or filter grilles and are powered using simple 24V wiring connected to the central HVAC system.