Furnace Repair Services in Mount Vernon, WA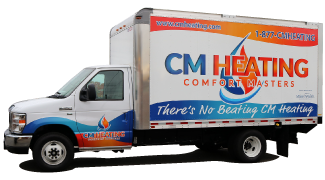 A well-maintained and properly working furnace is the key to a comfortable home during those frigid winter months in Mount Vernon. But even the most well-kept heating system is bound to have its issues eventually. When that time comes, don't freeze up. Just give CM Heating a call!
We offer both electric and gas furnace repair in Mount Vernon, WA, that can help to ensure that you and your family never have to bundle up just to stay safe and comfortable in your own home.
Our team of licensed professional HVAC technicians is familiar with all major brands of gas and electric heaters. We've got both the knowledge and experience to assess your heating system's need for repairs and provide you with a quick, easy, and affordable solution.
Signs Your Furnace Needs Repair
When your home's heating system needs repair, it may be immediately obvious to you. However, there are many other instances where the signs of an impending breakdown are a little harder to identify. Keep an eye out for the following signs that you may need to call us for heater repair in Mount Vernon, WA.
Unusual Sounds and Smells
It's not abnormal for your home's heating system to produce some sounds and smells. That means you should be quite familiar with what's normal and what's not.
When the sounds or smells are unfamiliar and unusual, you should probably give CM Heating a call. Some smells can be very dangerous and indicate a gas leak. If you think you have a gas leak, evacuate your home, and call us immediately.
Similarly, certain sounds imply your furnace is at risk of serious damage to your heating system if left unfixed. Don't delay! Call us and avoid a full-on breakdown down the road.
Lack of Warmth/Uneven Heating
Your heater may fire up when you turn it on without any issue, and it may be producing hot air. But that doesn't mean it's still effectively heating your home. If you feel that certain rooms or areas of your house are no longer adequately heated, your furnace may have an issue. Call us, and we'll diagnose the problem quickly.
Frequent Need to Restart the Unit
If you find that your heating system won't seem to stay running or that it's a struggle for the unit to turn on, you may have some wiring or thermostat issues that need to be looked at by one of our HVAC professionals.
Poor Air Quality in Your Home
Your furnace circulates air throughout your home. When it's not cared for properly, it can gather dust, dirt, and bacteria inside and send that throughout your home, as well. If you've noticed recently that your home's air quality has gone down or that an allergy sufferer in your family has inexplicably started experiencing symptoms, give us a call.
A Discolored Pilot Light
When your heating system can't properly ventilate certain gases from your home, the pilot light may become discolored. One of those gases is carbon monoxide, which can be deadly to you and your family. If you find that your pilot light is burning any color other than blue (and especially if it's burning yellow), reach out to CM Heating as soon as possible.
Unusually High Heating Bills
You're probably well aware of how much you typically spend on heating each month. If you notice an abnormal spike in your bills, it may be that you need gas or electric heater repair in Mount Vernon, WA.
24-Hour Emergency Service
When you need electric or gas heater repair in Mount Vernon, WA, you need it right away. That's why we offer 24/7 emergency services to ensure that you and your family won't be stuck in the cold for very long. These services are also helpful when you think you have a gas leak.
Any time of the day, any day of the week, CM Heating can be there to get your home heated. When you flip on that thermostat, and nothing happens, just give us a call. We'll have one of our licensed professional HVAC technicians over to get to the bottom of the issue in no time at all.
Need Furnace Repair in Mount Vernon, WA?
Don't get stuck in the cold when your home's heating system breaks down this winter. If you need gas or electric furnace repair in Mount Vernon, WA, just contact CM Heating or give us a call to schedule your appointment today!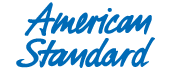 Keeping You Comfortable
CM HEATING
TM
serves your community. Call or click today to schedule the repair, maintenance, installation or replacement.