FURNACE Maintenance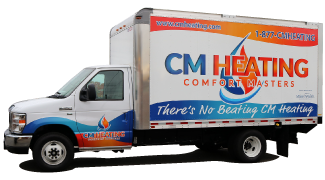 Schedule Your Seasonal Cleaning & Maintenance

Financing

for Qualifying Applicants
Subject to approved credit. Click here to learn more!

Click here to take advantage of our specials, offers and savings today!
Furnace Maintenance
Nobody loves the inconvenience or cost of emergency furnace repairs. That's why we recommend scheduling an annual heating maintenance appointment with one of our highly qualified heating technicians. 
At CM Heating, our team provides a full lineup of HVAC services in Everett, WA, and surrounding areas, including complete heater maintenance for gas and electrical units.
Preventative maintenance from CM Heating includes all of the following services:
Checking flue system

Checking for carbon monoxide leaks

Checking return

Replacing air filters

Lubricating motors and bearings

Examining all parts for wear and tear

Checking gas train and all electrical components/connections

Testing thermostats

Inspecting and cleaning heat pump assemblies

Preventing burner ignition inefficiency

Confirming complete system operation and safety
CM Heating is the reliable furnace maintenance contractor you can count on in the Everett, WA, area. We provide free estimates and offer 24/7 emergency service.
Top Reasons to Schedule Furnace Maintenance with CM Heating
There are plenty of benefits that regular furnace maintenance can provide. Let's take a look at some of them!
1. Save Money
A well-maintained furnace saves money in three ways. 
First, running a heating unit that's kept in good repair costs less — after all, there won't be any hidden problems affecting its efficiency! 
Second, regular maintenance is the best way to avoid costly repairs. Our technicians will catch and fix any minor issues during maintenance appointments and stop them from becoming major issues. 
Third, maintaining your furnace extends its lifespan, which means you could go for years without having to spend thousands of dollars on a new heating unit.   
2. Stay Comfortable
You have a heater in your home because you want to stay warm and comfortable. You shouldn't have to put up with cold spots and cold rooms. 
If your furnace doesn't seem to be getting the job done no matter how long you leave the heat running, call CM Heating for an electric or gas furnace maintenance appointment. 
Save those sweaters for hiking one of Everett, WA's beautiful riverfront trails!
3. Prevent Emergencies
Having a heater breakdown in the middle of winter is a huge inconvenience. 
Schedule your maintenance appointment in the fall to decrease the chances of expensive emergency repairs that will interrupt your winter fun.
4. Increase Energy Efficiency
A properly maintained furnace uses approximately 10% less energy than one that is neglected. Keeping your furnace running at peak performance conserves energy and keeps utility bills down.
5. Keep Warranties Covered
If something should go wrong with your heater, most manufacturer's warranties require proof that your heating and cooling system has had annual maintenance from a qualified technician. 
Keeping your warranties valid can save thousands of dollars on expensive parts if a major repair is required.
6. Stay Safe
A crack in your heater's flue pipe or heat exchanger can lead to a dangerous carbon monoxide leak. Without reliable detectors, there can be no other warning signs of a CO leak until those who have been exposed get sick or die. 
Our technicians carefully check for potential leaks during every routine heater maintenance appointment to keep your family safe.
Signs You Need Heater Maintenance
If you haven't scheduled a maintenance appointment in the last few years, you may be underestimating how important they are. You may not notice any difference in your heater's performance right away, but eventually, a lack of maintenance will catch up with you.
Watch for signs that your HVAC system needs a tune-up or repair, including:
Loud or unusual noises when the unit is on

Excessive amounts of dust on the furniture, no matter how frequently you clean

Unexplained increases in allergy or asthma symptoms for household members

Cold spots or cold rooms

A thermostat that turns off or on without regard to its settings

Strange smells coming from vents

Unusual increases in utility bills
If you're experiencing any of these problems, don't put off maintenance any longer. CM Heating is here to help. Our friendly technicians have the experience to handle all types of heater maintenance and repair.
Turn to CM Heating, the Premier Furnace Maintenance Provider in Everett, WA
At CM Heating, our team knows you rely on your heating appliances to stay comfortable through all kinds of weather. That's why we offer gas and electric furnace maintenance, gas fireplace repair, and heat pump installation and maintenance. All of our work is guaranteed, and our technicians are fully licensed and insured. Call us today to schedule an appointment!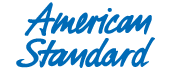 Keeping You Comfortable
CM HEATING TM serves your community. Call or click today to schedule the repair, maintenance, installation or replacement.