Furnace Maintenance & Tune Up Services in Everett, WA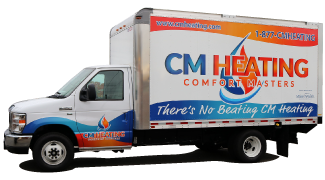 Even the most enthusiastic DIYer is better off leaving some chores to the professionals. Furnace maintenance in Everett, WA, is one of those tasks. 
The qualified comfort technicians at CM Heating are trained to perform regular maintenance, tune-ups, and repairs on all HVAC brands and models. When you call us to schedule a maintenance appointment, you can expect prompt, friendly service from a trained professional. 
We are proud to be part of the Everett, WA community and work hard to maintain our reputation for excellent customer service.
Preventative maintenance from CM Heating includes all of the following services:
Inspecting connections and ductwork

Checking for carbon monoxide leaks

Testing airflow

Changing and cleaning air filters

Lubricating all moving parts

Examining all parts for wear and tear

Checking gas train and all electrical components/connections

Calibrating thermostats

Examining control systems

Checking and cleaning heat pump assemblies

Preventing burner ignition inefficiency

Securing any loose connections

Confirming your unit is operating safely
You can rely on CM Heating to provide a qualified electric or gas furnace tune-up in Everett, WA. To make regular maintenance of your HVAC system as easy as possible, we offer free estimates and 24-hour emergency service.
Benefits of Heater Maintenance in Everett, WA
Heater maintenance isn't just good for your equipment. There are many reasons every homeowner should schedule maintenance for their HVAC units every year. Here are just a few!  
Personal Comfort
What is the point of paying heating bills if you spend your winter nights shivering under a blanket or avoiding certain rooms that just won't heat up? Call CM Heating for a furnace tune-up in Everett, WA, and we'll get your heater working efficiently again with all of the work guaranteed.  
Saving Money
A well-maintained furnace is like money in the bank. Electric or gas furnace maintenance in Everett, WA, saves you money by:
Lowering utility bills 

Preventing major repairs

Extending your heater's lifespan 
As you can see, the small cost of a tune-up is a great investment.
Emergency Repair Prevention
Nobody wants to deal with a catastrophic heater breakdown in the middle of winter. A freezing home is an awful thing to deal with over the holidays. 
CM Heating recommends scheduling your gas or electric heater tune-up in Everett, WA, every fall to ensure your home is warm and cozy all winter long.      
Keeping Warranties Valid
If you ever need a major heater repair, you could save thousands of dollars on replacement parts with a valid warranty. However, most manufacturer warranties require proof of yearly professional maintenance before they are honored. 
Call CM Heating, schedule your furnace tune-up in Everett, WA today, and make sure you're eligible for the coverage for which you've already paid.
Maintaining Safety
Some heater repairs don't just save money; they save lives. Deadly carbon monoxide can leak from an undetected crack in the heat exchanger or flue pipe. You may not even realize your heater is damaged until the worst happens. 
CM Heating technicians keep you and your family safe by checking for potential CO leaks during every tune-up and maintenance appointment.
Who Needs a Furnace Tune-Up in Everett, WA? 
The answer is everyone! A heating system comprises dozens of parts that need to work together smoothly for the unit to operate as it should. A single misaligned belt or loose connection can several problems resulting in a whole-system breakdown. 
Ignoring the warning signs of needed maintenance could end up costing thousands of dollars and days or weeks of cold and inconvenience while you wait for repairs. 
Don't take the chance. Watch for these warning signs that your HVAC system is overdue for a maintenance or tune-up appointment:  
Loud, banging, or other strange noises when the unit is running

Rooms or areas that stay cold no matter how long you run the heater

Thermostats that turn on or off before the set temperature is reached

Household surfaces that always seems dusty regardless of cleaning

Allergy or asthma symptoms worsening without explanation

Odd or bad smells coming from vents

Unexplained increases in your utility bills
Call CM Heating today if your heater is showing any of these signs. Our experienced team members have the training to work on all brands and models of heating units, including heat pumps and gas fireplaces. 
We do it all! Our pricing is transparent, and we always offer free estimates for every job. 
Call CM Heating for your Annual Heater Tune-Up in Everett, WA 
CM Heating offers reliable, competitively priced heating and cooling services throughout Snohomish County. Whether you need installation, repair, or electric heater maintenance in Everett, WA, you can count on our team to get the job done right. 
We love serving the Everett community and look forward to serving you. Call us today for all of your heating and cooling needs. CM Heating cares about your comfort.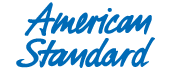 Keeping You Comfortable
CM HEATING TM serves your community. Call or click today to schedule the repair, maintenance, installation or replacement.