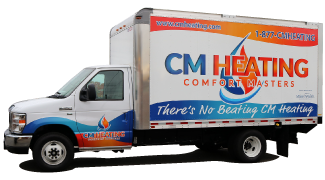 Furnace Installation in Lake Stevens, WA
When the winters of Washington beat down on us, we need a reliable and powerful furnace to combat it. Without it, getting through the cold months would be much more difficult. That is why we hold heating systems in high esteem. While some people may see it as a luxury, we see it as a necessity. Your family's comfort is necessary. We don't expect the residents of Lake Stevens to shiver their way through winter.
If you need a new furnace installation, we just happened to be a furnace installation company, and we are the best at what we do. With CM Heating, you can trust that you and your household will enjoy this upcoming winter, and more to come.
If you would like to speak to one of our trained HVAC technicians about your residential furnace installation, call us at 1-866-880-8777 or schedule a service online.
Types of Furnace Installation
You may be in the process of buying a new furnace. Do you know which one you want? Are all the options making you feel overwhelmed? Do you know what to consider when purchasing a furnace? If these questions alone make you feel stressed out, we want you to know that we are here every step of the way. We will help you get through each part of your heating system installation process. Firstly, here are a few types of heating installations to consider:
Electric Furnace Installation
If you are looking for a quick and affordable furnace installation, an electric furnace is your best bet. They also have a longer lifespan than gas and oil furnaces, and they are much safer to use. However, an electric furnace can put a hefty dent in your monthly budget. The money you saved with the installation may catch up to you soon with the monthly electricity bills.
Gas Furnace Installation
Natural gas furnaces are by far the most energy-efficient type of furnace. This will save tons of money each month. However, you will be paying more for the upfront installation costs. Gas furnaces are the most popular heating system in North America, with nearly 50% of the country choosing it over electric and oil. One of the downsides of a gas-powered furnace is that it releases carbon monoxide that may make its way into your house if there is a leak or malfunction with your furnace. Natural gas is highly flammable and explosive. Not to mention, dangerous to inhale. Gas leaks should be reported immediately.
Oil Furnace Installation
Oil-powered furnaces are slightly more energy efficient than electric furnaces, but they cost slightly more to install. Oil furnaces are also a safer heating system installation for those afraid of gas heaters.
Size of the Furnace
One of the most important things to consider before deciding on a heating installation is the correct size that you need to heat your whole home. It's best to leave this to a professional. Not only will they use your home's square footage to determine the tonnage through a direct calculation, but they also take into consideration your area's climate, the number of windows you have, and your home's insulation. There could be serious issues if you get the incorrect size.
If Your Furnace is Too Big…
An oversized furnace will eat a lot of gas or electricity, and its heating cycle will end too soon, without properly controlling the humidity levels. A bigger furnace also costs more to install, which is unnecessary if you don't need it.
If Your Furnace is Too Small…
An undersized furnace will struggle to heat your home and also use more energy than necessary. Clearly, getting the perfect-sized heating installation requires expert assistance.
The Brand of the Furnace
If you are looking for the cheapest furnace on the market, we understand that you want to save as much money as possible. However, getting the cheapest furnace may not be the cheapest option. At times, you may pay less for a furnace because it's not as energy efficient as the others. In addition to that, the quality of your furnace may lessen with the price. Get expert advice from the technicians at CM Heating. We know the market and will ensure you get the best furnace your budget allows.
Trustworthy Furnace Installations
If you are excited to get started on your residential furnace installation, contact the Comfort Masters today! We are just as excited to get the process started and set you on your way to staying warm this winter. CM Heating is the best furnace installation company in Lake Stevens.
Contact us at 1-866-880-8777 for more information on our furnace installations.