Furnace Tune-Up in Mountlake Terrace, WA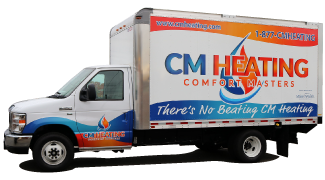 Furnace Tune-Up
in Mountlake Terrace, WA

Click here to take advantage of our specials, offers and savings today!
When the temperatures drop at the end of the year in Mountlake Terrace, WA, it's nice to turn on the furnace and be toasty warm. Keeping your furnace tuned-up can ensure it works properly when you need it. 
The professionals at CM Heating can give your furnace a tune-up, which not only keeps it running longer and more efficiently, it can help you avoid costly repair bills. A tune-up can help catch potential problems and minor repair issues before they become bigger problems. 
Not only might it void the warranty on your furnace, but it can also be dangerous to try and service your furnace if you have no professional HVAC experience. Our experienced technicians can safely and knowledgeably conduct a gas or electric furnace tune-up to help your furnace run better longer. 
What Happens During a Furnace Tune-Up?
Furnace tune-ups can vary from unit to unit, depending on the make, manufacturer, year of manufacturer, and condition. However, in general, we inspect your furnace to ensure it works as it should and all the parts are in good working order. In a tune-up, we carefully check the following elements in your furnace:
Safety controls

Combustion system 

Controls and safeties 

Fan switch 

Panels 

Flue pipe

Thermostat

Pilot and assembly

Wiring 

Gas line (for a gas furnace tune-up) 
All tune-ups include inspecting for rust and visible damage. Also, as part of your heater tune-up, we'll replace your furnace's air filters. 
Air Filters
Air filters are a very important part of your furnace. Clogged air filters make your system less efficient because it has to work harder to distribute the heat. Also, dirty filters can allow mold, dust, and other undesirable particulates to circulate through your Mountlake Terrace, WA, home. 
Why Is a Furnace Tune-Up Important?
Your furnace is off and sitting idle during the warm months, which means it may accumulate dust, especially without regular tune-ups. If your furnace is dirty, its parts may begin to wear down. As a result, it will need more energy to push heating to the living spaces of your home, which causes more wear and tear. That becomes a vicious cycle as the furnace uses more power and works harder to heat your home. 
Also, a furnace tune-up can be a safety issue. If your furnace's heat exchanger is cracked or damaged, your furnace could leak carbon monoxide, which is a colorless, odorous deadly gas. A furnace tune-up will check to ensure the heat exchanger and other parts are working well and safely. 
If your furnace is making strange noises, it is a sure sign you need a tune-up at least. Popping noises could indicate a dirty burner, which is an issue you should address immediately. 
Furnace Tune-Up Benefits
Mountlake Terrace, WA, residents sometimes ask us, if my furnace is running fine, why should I have a tune-up? As is the case with getting your car a tune-up, there are many benefits to having a furnace tune-up. 
Home Comfort
If your furnace isn't running the way it should, your home can feel stuffy or sticky. You may notice excess dust. Also, your home may not heat the way it should, which means you could be left cold in the chilly Mountlake Terrace, WA, winters. 
Increase Energy Efficiency
A furnace tune-up can increase your furnace's efficiency by up to 30%. If your heating system is running more efficiently, the associated energy costs will be less over time. 
Longer Lasting Furnace
Regular tune-ups on your furnace can help it run longer. A well-maintained furnace doesn't have to work as hard, so it doesn't wear out as quickly.
Active Warranty 
Some furnace manufacturers require that the furnace receive regular maintenance from certified professionals like CM Heating to keep the warranty active. An active warranty can save you money if your furnace ever does break down. 
Save on Repairs 
Significant furnace repairs can result in a hefty repair bill; however, regular tune-ups can allow us to identify potential issues and fix them before they become serious. An emergency repair bill is expensive. More importantly, no one wants to be without heat when it is cold. 
No matter what kind of furnace you have, contact us and let us check it out. We are local to Mountlake Terrace, WA, and would love to help our neighbors keep their families safe and warm for the winter.
CM Heating is your local residential air conditioning service specialist. Get in touch with us today to schedule the AC system services. We are ready to help you with your:

Tune-Ups & Maintenance


Scheduled & Emergency Repair


Replacement & New Installation
If your air conditioning system is acting up or needs to be replaced, call CM Heating today! We can often take care of a repair in a single day and even get your installation started the next! We are your greater Everett, WA area AC experts. Schedule with us and have the peace-of-mind that your home will be comfortable again.

Schedule air conditioning service today. CM Heating is here provide any repair, tune-up or maintenance, replacement or new installation. Call or click today to get the furnace service you need.

Schedule heat pump service today. CM Heating is here provide any repair, tune-up or maintenance, replacement or new installation. Call or click today to get the furnace service you need.
Book mini-split service today. CM Heating is here provide any repair, tune-up or maintenance, replacement or new installation Call or click today to get the furnace service you need.