AC Services in Mountlake Terrace, WA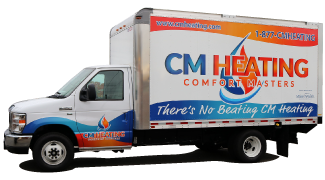 Residential Air Conditioning Services
Air Conditioners, Heat Pumps & Mini-Splits

Click here to take advantage of our specials, offers and savings today!
Many enjoy living in Mountlake Terrace, WA, with its mild summers, but it's not immune to the occasional heatwave. Weather can be a little unpredictable, even in Washington, and if you like to stay cool when it's hot out, you need an air conditioner.
A well-serviced air conditioning unit is a core component of any modern home, but what can you do to keep your system running as well as it should? CM Heating is the best choice for competent work in the Mountlake Terrace, WA, area when you're looking for AC services. Read below to learn the extent of our air conditioner expertise! 
AC Maintenance
Depending on how old your air conditioning system is, it should last for 10-20 years. But this is assuming you keep up with the necessary maintenance. You don't want to wait for problems to surface that require more costly repairs. An annual AC tune-up can fit in easily with the rest of the maintenance you perform on your home throughout the year in Mountlake Terrace, WA.
Scheduling a tune-up through CM Heating will improve your unit regardless of how well it may be running as it is. Our technicians know what to tighten, grease, or calibrate to ensure your system works as efficiently as possible. And if there is evidence of a more substantial issue, we can repair it quickly so you don't miss a beat. 
Signs You Need AC Repair
Certain telltale signs show that your air conditioning unit needs repair work through a service like CM Heating. A majority of these signs are things you'll be able to identify almost immediately.
Is your home not staying as cool as it once did? When you hold your hands to your air conditioner's vent, is it inexplicably blowing out warm air? Poor performance likely means there is something wrong with your air conditioner's cooling system. You can see more evidence of this if you find water or refrigerant fluid leaking out the sides of the unit.
Getting an air conditioner repair sooner rather than later can keep your unit from going out entirely when you need it most. It will also save you money in the following two ways:
Improve your unit's efficiency and thus lower utility bills 

Repair minor problems and prevent a complete unit breakdown
AC services—whether repair, maintenance, or replacement—should not be ignored. And when you come to CM Heating for your HVAC needs, we'll make the job so easy that you'll forget why you put it off in the first place. 
When to Replace Your AC
Nothing lasts forever, and this includes your air conditioner system. If your house is working with an older unit model, your air conditioner will go through a considerable drop in efficiency after around ten years.
It will likely experience the issues we listed above, all things that require repairs. But when the repairs pile on and become too costly to manage, it's best to pursue an AC replacement. 
Benefits of an AC Installation
The installation of a new air conditioning unit is a great way to bring your home's HVAC system into the 21st century. Modern AC models are more efficient and last far longer than their older equivalents. These systems will cool down your home and increase the air quality as they do so, which is especially valuable for people in your life with allergies or other respiratory issues.
And if you look into selling your property in the future, a new AC will substantially raise the value of your home on the market. It's a worthwhile asset for yourself as it is for any potential buyer.
CM Heating: The Best AC Services in Mountlake Terrace, WA
At CM Heating, we take HVAC seriously. If you live in the Mountlake Terrace, WA, area and find yourself searching the web for "AC services near me," you've come to the right place. Our team is full of trained and trusted professionals who have helped make us the highest-rated provider in our area.
Your air conditioner matters, but so does your time and money. So come to CM heating for your AC services, and we'll make sure all that is taken care of.
CM Heating is your local residential air conditioning service specialist. Get in touch with us today to schedule the AC system services. We are ready to help you with your:

Tune-Ups & Maintenance


Scheduled & Emergency Repair


Replacement & New Installation
If your air conditioning system is acting up or needs to be replaced, call CM Heating today! We can often take care of a repair in a single day and even get your installation started the next!
We are your greater Everett, WA area AC experts. Schedule with us and have the peace-of-mind that your home will be comfortable again.

Schedule air conditioning service today. CM Heating is here provide any repair, tune-up or maintenance, replacement or new installation. Call or click today to get the furnace service you need.

Schedule heat pump service today. CM Heating is here provide any repair, tune-up or maintenance, replacement or new installation. Call or click today to get the furnace service you need.
Book mini-split service today. CM Heating is here provide any repair, tune-up or maintenance, replacement or new installation Call or click today to get the furnace service you need.