AC Services in Everett,

WA

The weather in Everett, WA, might be relatively temperate most of the year, but that doesn't mean you have no use for an air conditioner. An air conditioner unit can help purify and circulate your home, making the overall air quality as clean as it is cool. When you're in control of the climate in your home, you don't have to worry about whatever the weather may be outside.
And when you're looking for a provider of AC services in the Everett, WA, area, CM Heating is the best name in the game. Whatever you might need to get your air conditioning unit fixed and keep it in working order, we're here to help. Read below to learn what AC services we can offer you today!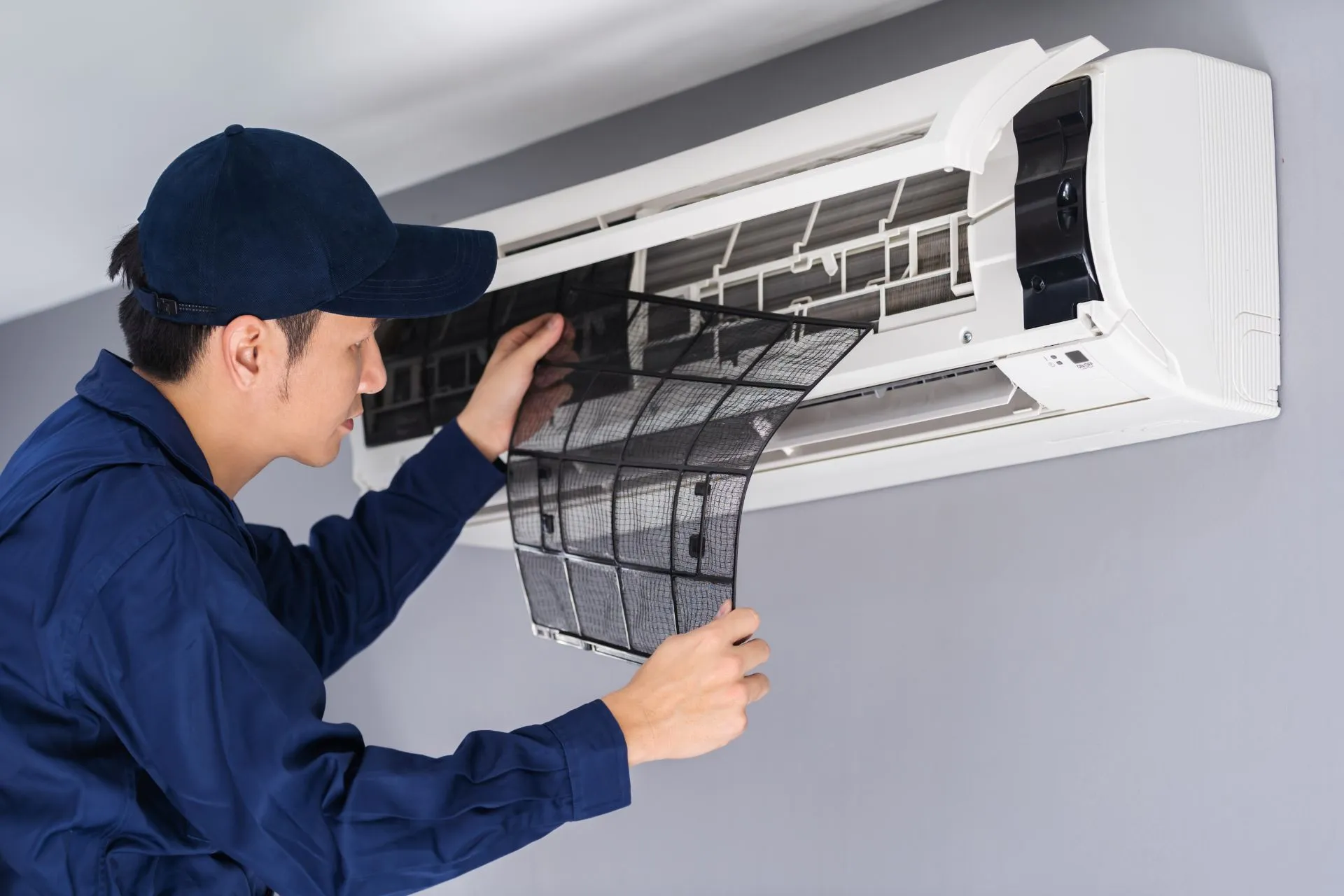 AC Tune-Up and Maintenance
Depending on the age of your unit, your air conditioner can last anywhere between 10-20 years. But to make sure it goes for as long as you have to keep up with regular AC tune-ups.
AC maintenance can fit nicely into your annual HVAC upkeep. Even if you're not experiencing an issue, you should still seek a professional checkup through CM Heating. One of our professionals can evaluate the state of your system and make the small changes necessary to keep it running as efficiently as possible.
Ideally, you don't want to wait until your system breaks down before you seek AC services, but we understand that sometimes things sneak up on you.
Usually, it's fairly easy to spot signs of air conditioner damage. If your unit is leaking water or refrigerant, those are both signs that your cooling system isn't running correctly. Bad smells or unnerving sounds are also reasons for concern, as loose parts of harmful bacterial growth can generate these odors.
You shouldn't leave a troubled air conditioner running without repair. Units like these will often use much more energy to run half as well as they should, which will cause your energy bill to skyrocket. Getting your unit repaired with CM Heating will keep your air conditioning unit in working order and give you the confidence of knowing that you aren't wasting more power or money than you need to.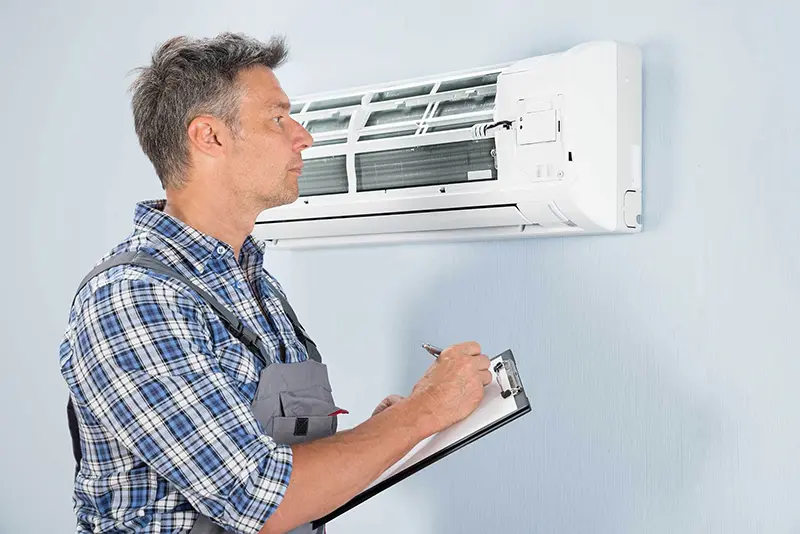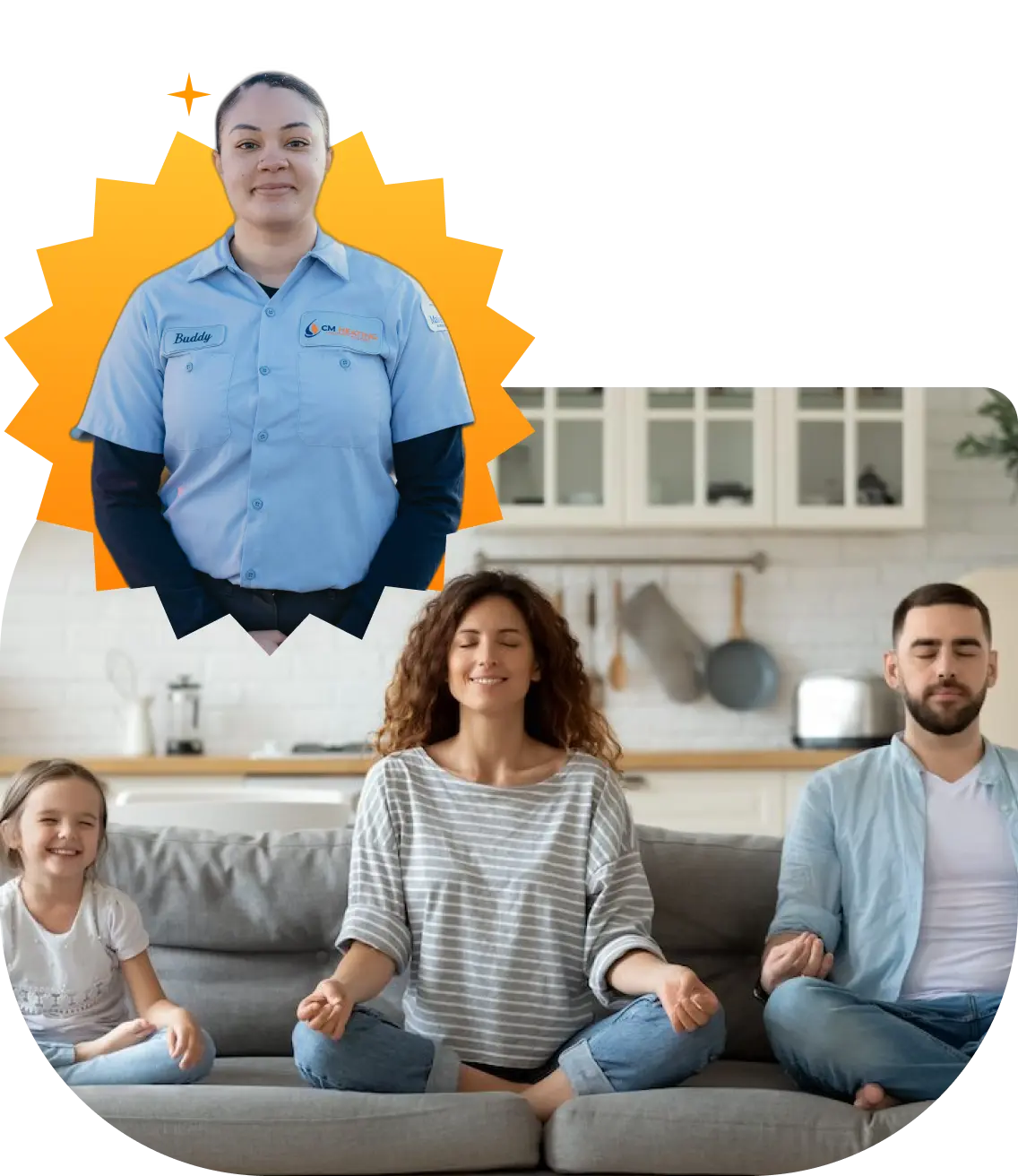 AC Installation and Replacement
If your unit is no longer effectively cooling your home, you might want to consider an AC replacement. Most homes come with older air conditioner systems that will gradually lose efficiency after about ten years. At that point, you're no longer working with technical innovation but a major inconvenience.
At CM Heating, we can provide local support to your localized problem. Our specialists work with almost every air conditioner model on the market and can guide you through choosing the suitable model based on your needs and budget. And when we install your new system, we will make sure it has the best foot forward in keeping you comfortable.
Benefits of a Modern AC Installation
When you switch to a modern air conditioner, you can enjoy many perks to your home and home life. Modern air conditioning units are generally more efficient than older models. They'll cool your home better with less power, which you'll see reflected in your energy bill.
And if you're looking to resell your home in the future, a modern air conditioner unit is sure to raise the resale value of your property. Whether you're looking to make your home appealing to yourself or potential buyers, a new AC installation is a great way to improve the quality of life in your home.
CM Heating for "AC Services Near Me"
If you're looking for virtually any aspect of air conditioner services and care, CM Heating is available for homes all across Everett, WA. The work of our excerpt technicians come highly reviewed for countless homes in Washington, and every job we do comes with a satisfaction guarantee.
In the 35+ years we've been around, we've collected awards from reputable sources, both national and regional. We were given the ABA Small Business of the Year and ranked on the INC. 5000 List of America's Fastest-Growing Companies. And if that's not enough proof of our exceptional service, we have more five-star reviews than any HVAC contractor in our region.
So if you're looking to stay cool, work with CM Heating. We can make your air conditioner just as chill as we are.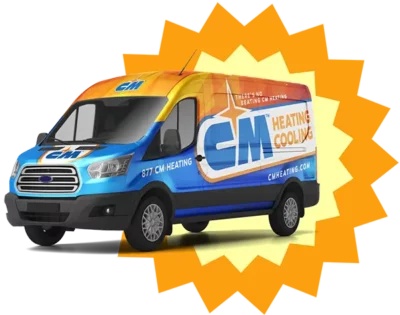 CM Heating is your local residential air conditioning service specialist. Get in touch with us today to schedule the AC system services. We are ready to help you with your:
If your air conditioning system is acting up or needs to be replaced, call CM Heating today! We can often take care of a repair in a single day and even get your installation started the next!
We are your greater Everett, WA area AC experts. Schedule with us and have the peace-of-mind that your home will be comfortable again.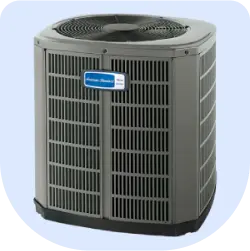 Air Conditioning
Schedule air conditioning service today. CM Heating is here provide any repair, tune-up or maintenance, replacement or new installation. Call or click today to get the furnace service you need.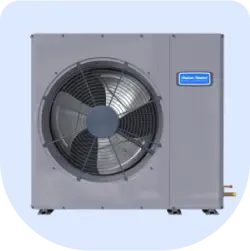 Heat Pumps
Schedule heat pump service today. CM Heating is here provide any repair, tune-up or maintenance, replacement or new installation. Call or click today to get the furnace service you need.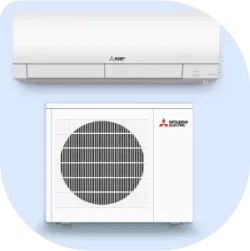 Mini-Splits
Book mini-split service today. CM Heating is here provide any repair, tune-up or maintenance, replacement or new installation Call or click today to get the furnace service you need.
Based in Everett,
CM Heating

proudly serves Snohomish County, WA, North King County WA, and Skagit County, WA